Skip to Content
Exterior Plantscaping
Live plants just make people feel great. Let us upgrade your exterior space so your tenants, guests, and onlookers can enjoy your plants. It's okay if you don't have a green thumb, with the help of our design and maintenance team, we can help you develop a customized solution to create a welcoming oasis that helps set your building apart from the rest. Our plantscaping program will help elevate curb appeal, lower noise levels, save money, and take your commercial property to the next level. Get in touch with us for a complimentary consultation and discover how we can revitalize your outdoor space today.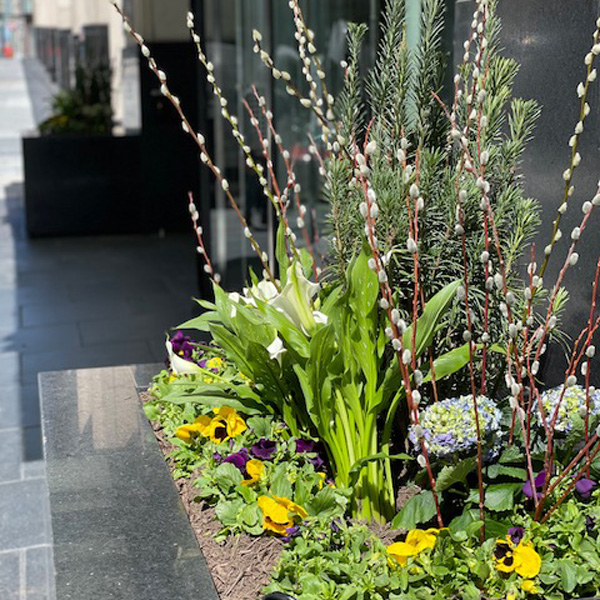 The Outdoor Appeal Your Property Deserves
When you set up a no-cost consultation with our team at Oasis Plantscaping, we'll collaborate on design ideas, discuss budgets, and develop a plan together. Our goal is to make every step fast, easy, and, most importantly, fun for you! In the urban environment, our core services include the installation and maintenance of seasonal plantings in street tree beds, outdoor containers, green roofs, and rooftop gardens. If you just need a simple facelift, feel free to contact us for a one-time clean-up service, and we will come out to prune, remove weeds and debris, and implement a fresh layer of mulch.
Find Inspiration and Get Started Today
Get in Touch for a Free Consultation