Skip to Content
Interior Plantscapes
Adding office greenery is a wonderful opportunity to contribute to less stress, improved concentration levels, and better employee performance. Oasis Plantscaping serves commercial properties of all types in the Washington Metro area with personalized and expertly-designed plantscapes that have the ability to evoke a heightened sense of overall workplace satisfaction. Indoor plant life offers a way for people to connect with nature, leading to a happier, more energized, and engaging environment. Complimentary consultations are available, so get in touch with us today!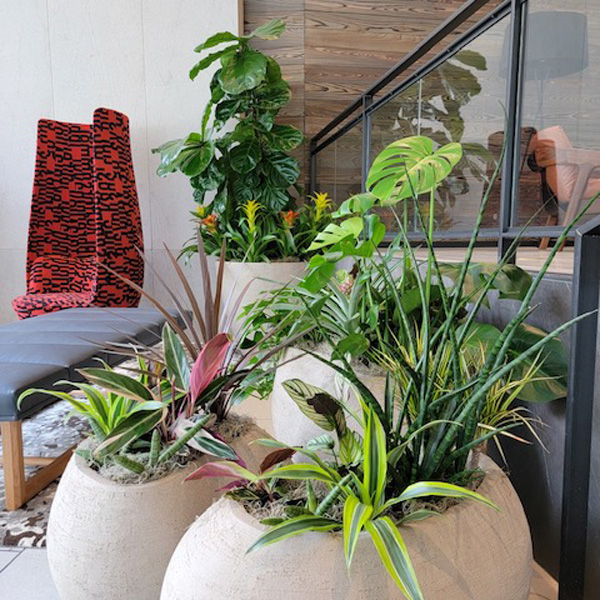 We'll Help You Enrich Your Office Environment
The advantages you'll gain from installing live plantscapes around the interior of your building offer sustainable, long-lasting effects that enrich the environment. When you hire our professional team of plantscaping specialists, you'll be partnering with design experts devoted to unparalleled service in every phase of our business. We have helped countless office owners and property managers transform their indoor surroundings into thriving, eco-friendly environments. Let our team sit down with you to develop a customized plantscape for your company's building.
Your Premier Source for Quality Plantscaping
Get in Touch for a Free Consultation